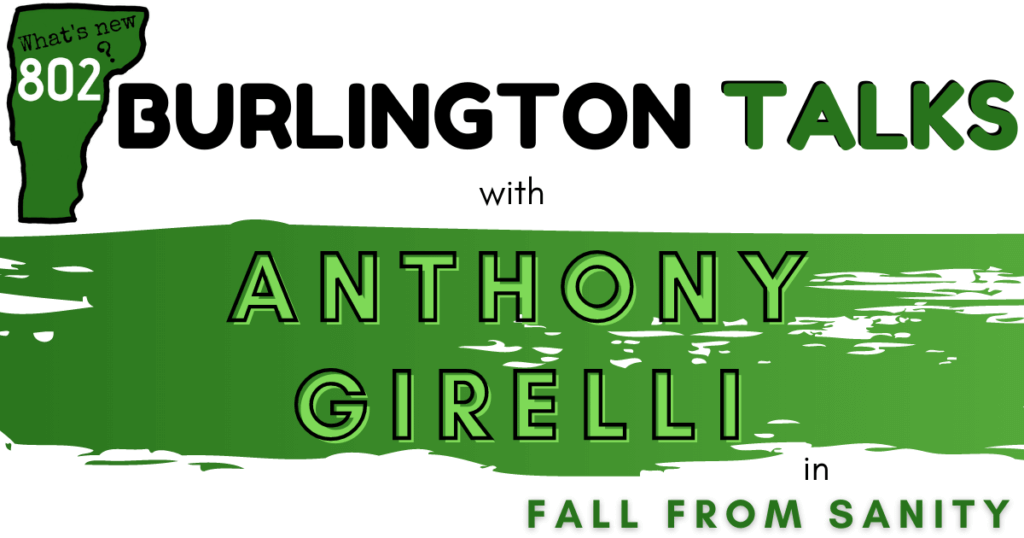 Show Notes
I was lucky enough to be able to chat with Anthony about his musical career and various projects he's worked on in the past. Anthony is currently involved in the band Fall From Sanity (Progressive Rock Band from Burlington, Vermont. Blair Shedd – Vocals, Matt Sicard – Guitar, Anthony Girelli – Drums/Keys, Sean Dollar – Bass), with members spread across the state of Vermont. This is a special project because most of he members have only played together a few times in person. Each band mate records their individual part and then Anthony has been mastering the tracks into very polished and impressive heavy rock pieces. Listen to them on ReverbNation.

Fall From Sanity is looking for a female Keyboardist / Backup Vocalist! Get in touch with Anthony for details!
Contact Details
Interview Details
Recording Date: Thursday 4/16/2020
Recording Location: The Burlington Talks Discord Channel!
Recording Weather: Chilly spring day, high 44°F, low of 30°F.
Episode Length: 51:28
Episode Number: 17
Show Notes Link: burlingtontalks.com/anthony-girelli-fall-from-silence/
Short Link: burlingtontalks.com/17
"Pick your BPM and stick with it."
All image credit to the Fall From Sanity Facebook page!